2016 FOP PICNIC
DATE: SATURDAY APRIL 9, 2016
TIME: 12 NOON – 4PM
PLACE: BETTY STEFLIK PARK (under SR 100 Flagler bridge)
Hot Dogs, Hamburgers, Chicken, Sausage/Peppers
Salads, Fun and games!
Beer, Wine Soda, Water
Price: $12.00 per person (Child under 10 years= $5.00 )
Call Victor 386-206-3163 for reservations ASAP
---
TIP A COP
Tip A Cop at the Beach Front Grille in Flagler Beach. Can you please help spread the word to your group?
 Local law enforcement officers will trade in their handcuffs and spend their time serving you. 100% of the tips you donate will benefit Special Olympics Florida.
PTL. PHILLIP CARDILLO SCHOLARSHIP 2016
Scholarship-application
---
Lodge #171 holds protest at movie theater for comments made by Quentin Tarantino in
Palm Coast, FL
Click here to read Newspaper article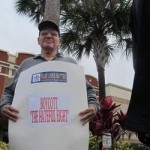 * * *
CONGRATULATIONS 2016
EXECUTIVE BOARD OF DIRECTORS

President: Ron Conklin
Vice President: George Byrne
Vice President: Victor Mayo
Secretary: Barry Hester*
Treasurer: Tim Smith
State Trustee: Dave Mazzone*
1Yr. Trustee: John Caia*
* denotes ran unopposed
The Board thanks you for your support in 2016!
* *
NYPD boat named after Ptl. Philip Cardillo
Lodge #171 Board Member attends the naming ceremony
Ptl. Cardillo Honored at last
---
Lodge #171 welcomes "Brotherhood Bikers" to Palm Coast
News Journal Article here
Photos here
Video here

---
Flagler Sheriff's Police Athletic League partners with FOP Lodge #171
Board of Directors approves sponsorship, please read letter here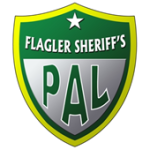 ---
 FOP Lodge #171 Scholarship Winner Photos Here
Blue Mass 2015  Photos here
FOP Lodge #171 St. John's River Cruise Photos here

---
Founding Members of the FOP Lodge #171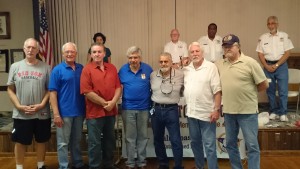 Ron Reynolds, Paul Denice, Luis Gonzalez, Manny Rentas, Edwin Aviles, William Bradham, Albie Piliaskas
---