"When a police officer is killed, it's not an agency that
loses an officer, it's an entire nation."
Chris Cosgriff, ODMP Founder
 * * *
Tuesday 9-11 – 911 ceremony at the Elks Club 53 N Kings Rd
Tuesday 9-11 – General membership meeting 12 N00n at
Terranova's Restaurant on US1 north of SR 100
Wednesday 9-12 – 8:00am FOP Breakfast at Sammy J's on
Sat&Sun October 6 and 7 8:00am to 4:00pm at Princess Place
(volunteers needed to man the booth)
Tuesday October 9 12 noon general meeting at Terranovas
Thursday Oct 11 HR218 qualifying starts at 1pm-5pm
---
The Flagler County Sheriff's Office will be hosting an HR 218 firearms certification course in

 Thursday, October 11, 2018 from 1:00 p.m. – 5:00 p.m.

  The qualification is designed to satisfy the requirements of the Law Enforcement Officer's Safety Act or 2004 (LEOSA), also known as HR 218, and is the Florida Department of Law Enforcement (FDLE) 40 round course. Certification is good for one year from the date of issuance.
This course will be held at the

Flagler Gun and Archery Club, 1290 East County Road 90, Bunnell, FL 32110
---
Our monthly meetings will be on the second Tuesday 12 noon at Terranova's on US1 in Bunnell.

The Wednesday breakfasts are at 8:00am. An email is sent out prior to the date as to the location.

We participate at the First Friday at Flagler Beach weather permitting.On October 6-7-8 we will be set up at the Creekside Princess Place event.
Our Christmas Party is scheduled for December 8 at Plantation Oaks. Time to be announced
* * *
Past Monthly Breakfast Meeting of Lodge #171
Southern Table, Bunnell, Florida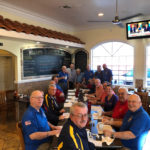 (click on photo to enlarge)
---
OFFICER DOWN MEMORIAL PAGE
Day in the Life of a Police Officer HERE
The effects of being a police officer Here
Police news and events daily reported HERE
Get your daily news of Law Enforcement here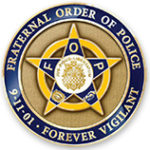 * * *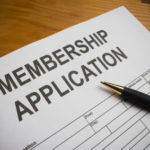 ---
Flagler Volunteer Services
FOP Lodge #171 Supports
VOLUNTEER FOR THE FVS Reading Program
---
9/11 Memorial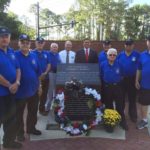 ---
Blue Lives Celebration Daytona Beach, Florida on September 10, 2016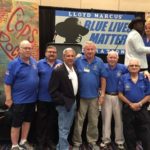 ---
Lodge #171 held a protest at EPIC movie theater against director Quentin Tarantino in




Palm Coast, FL


Click here to read Newspaper article
---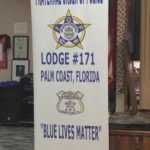 Lodge # 171 New Banner
---
Lodge #171 welcomes "Brotherhood Bikers" to Palm Coast
---
Flagler Sheriff's Police Athletic League partners with FOP Lodge #171
Board of Directors approves sponsorship, please read letter here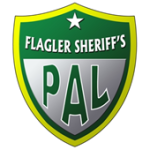 ---
Founding Members of the FOP Lodge #171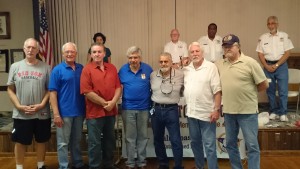 Ron Reynolds, Paul Denice, Luis Gonzalez, Manny Rentas, Edwin Aviles, William Bradham, Albie Piliaskas
---